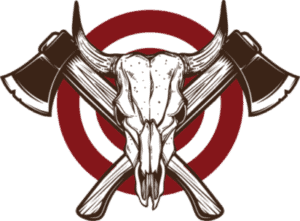 -Charleston's Original Axe Throwing Experience-
If you haven't heard about axe throwing, we're sorry!  You're missing out on the coolest thing since sliced bread.  Think darts mixed with bowling but you're actually Mel Gibson in the Patriot and the darts are actually hatchets.  What could be more fun than hurling an axe down range to score points against your friends? Beats the hell out of cornhole and ring toss. Yawnnnn…
Read More
The OBJECT is to throw a small axe (hatchet) down a designated lane into a wooden target.  Points are scored based on sticking the axe into the painted rings on the target board. Bullseye is the most points.  The outer rings count for fewer points. Sixty percent of the time it works every time. Everything is SUPERVISED and you have a coach to show you how it's done.  We promise it's safer than it sounds. Once you get the basic throwing technique down, you will be ready to COMPETE with your friends in one-on-one matches or group style games.  You're going to have a good time. Call us today to book your private party or company event.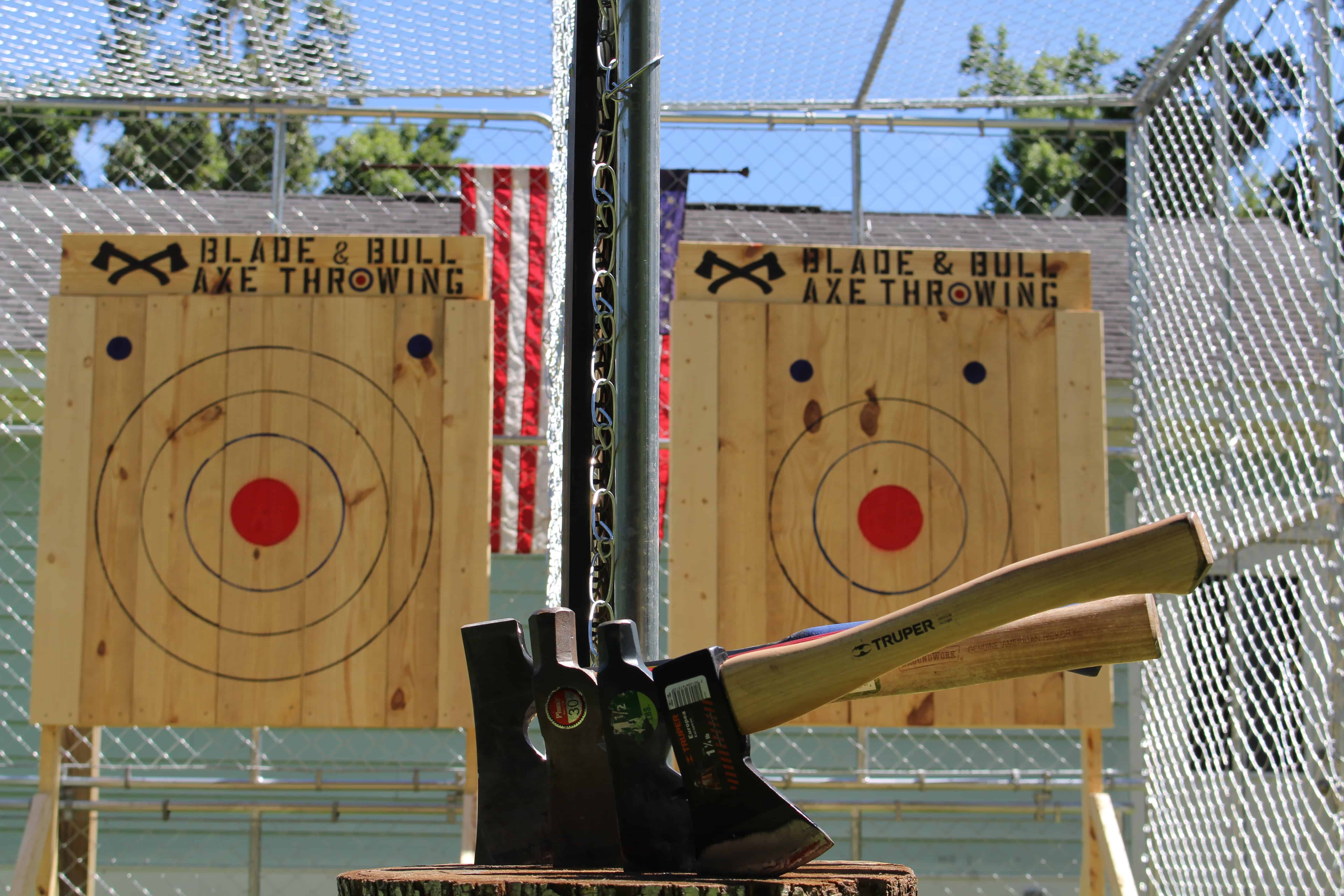 We will setup 2-4 targets at your facility, enclosed in chain-link, and accompanied by experience coaches!
9/8/18    Bohemian Bull
9/10/18  Dockery's Danial Island
9/11/18  Frothy Beard Brewing
9/15/18  The Barrel 
9/18/18  Frothy Beard Brewing
9/22/18  Rusty Bull Brewing
9/29/18  Park Circle Oktoberfest
10/6/18  Summerville Oktoberfest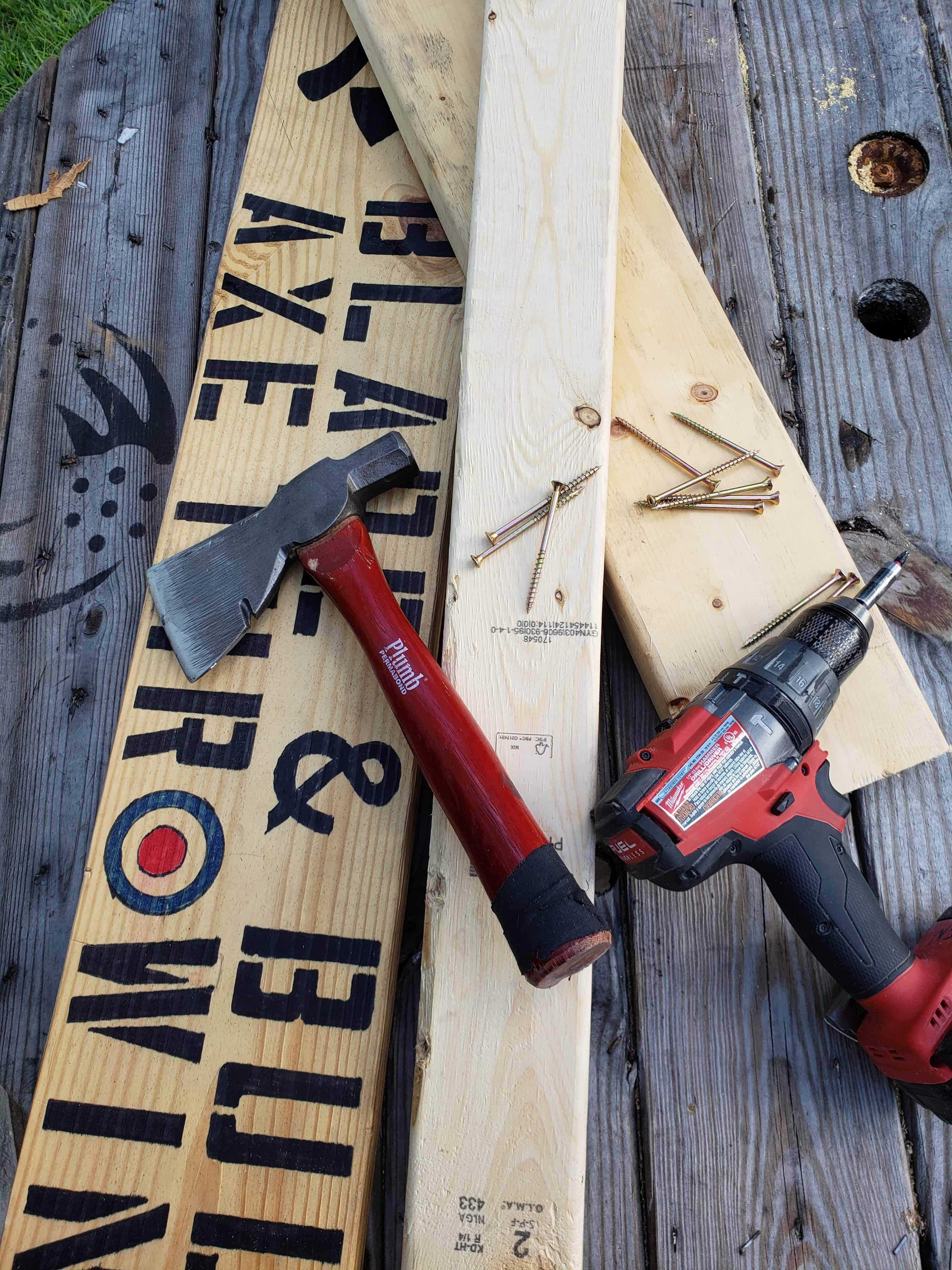 Coming Soon to Charleston, SC.
Our brick and mortar facility will have multiple throwing lanes with occupancy from 50-100 people. Great for large groups, company outings, or date night!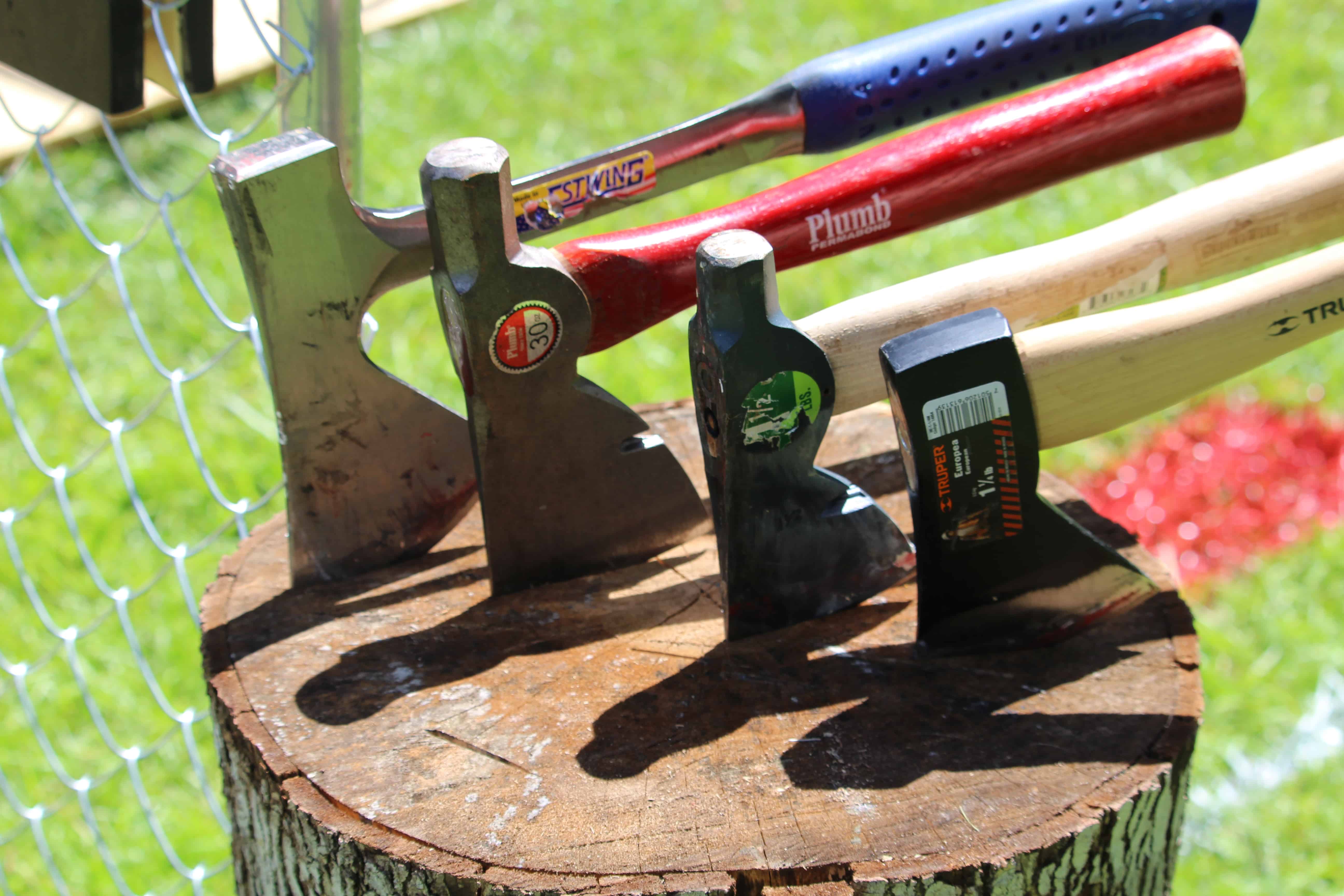 Hosting a party? Oyster Roast? Birthday Party? Company Xmas Party? Engagement Party?
Our Mobile Division will come to you!